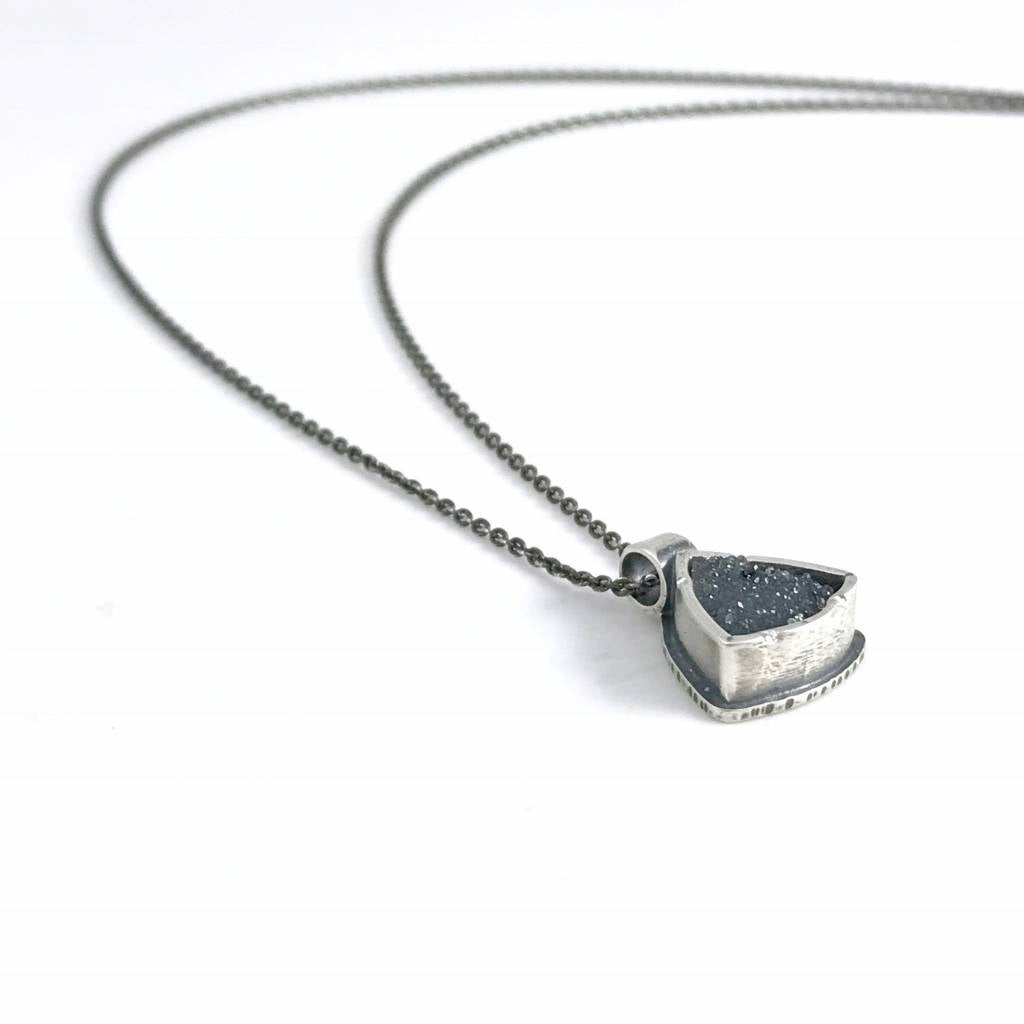 Creative Black Tie Tiny Pendant
$106.00
GMA-CBT-P-007
Dress up, and keep your funky going.
Collection info:
Sometimes a subtle sparkle is just the right thing, yet with the sophistication of black, with the handmade aesthetic of forged metal. 
Product info:
Black druzy quartz, sterling silver, patina, adjustable cable chain. Length variable up to 22 inches.
*Please expect subtle variances inherent in handmade art jewelry.