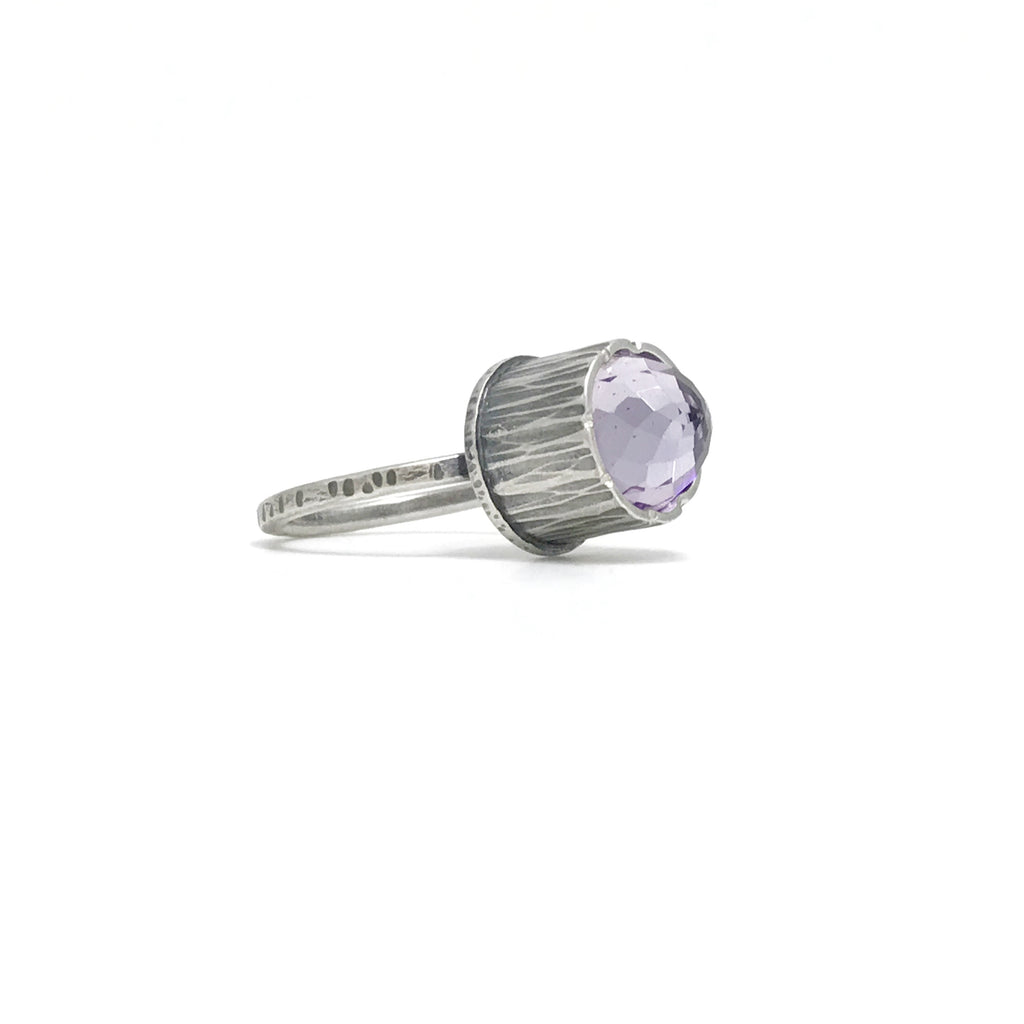 Resilience Ring
$276.00
GMA-R-FNC-RES-001-5
Not for the faint of heart... The Resilience Ring is a stackable of substance. The setting is completely hand fabricated (not cast) and proudly displays a beautiful rose cut natural gemstone in an elevated stance above the hand. Stack it, or allow it to stand (proudly) alone. 
Warning: not wearable with gloves ;-)
Product info:
10 mm natural rose cut gemstone in tall straight sterling silver chased setting with a chased foot.