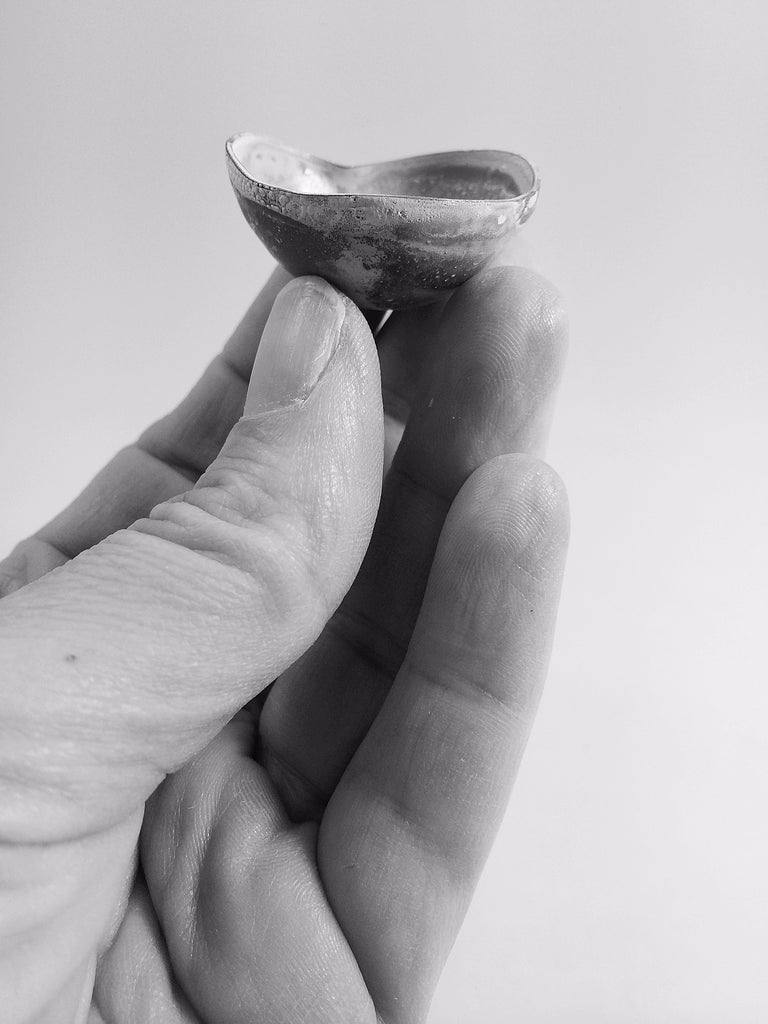 Jewelry Bowl (Artist Pick)
$29.00
These unique small vessels are created using ancient jewelry techniques. It's impossible to repeat each result, and Ginger likes them that way. These are perfect on the windowsill by the kitchen sink to hold rings while washing dishes, or anywhere you may need to drop your jewelry. Of course, they are useful for anything that will fit inside. 
Copper sheet is first cut and forged, formed and finessed by hand. Second, ground glass enamel is fused onto the metal surface using either kiln or torch firing, or sometimes both. Every bowl is unique. 
Artist Pick - Ginger will select a bowl for you, so the color and form will be a surprise.