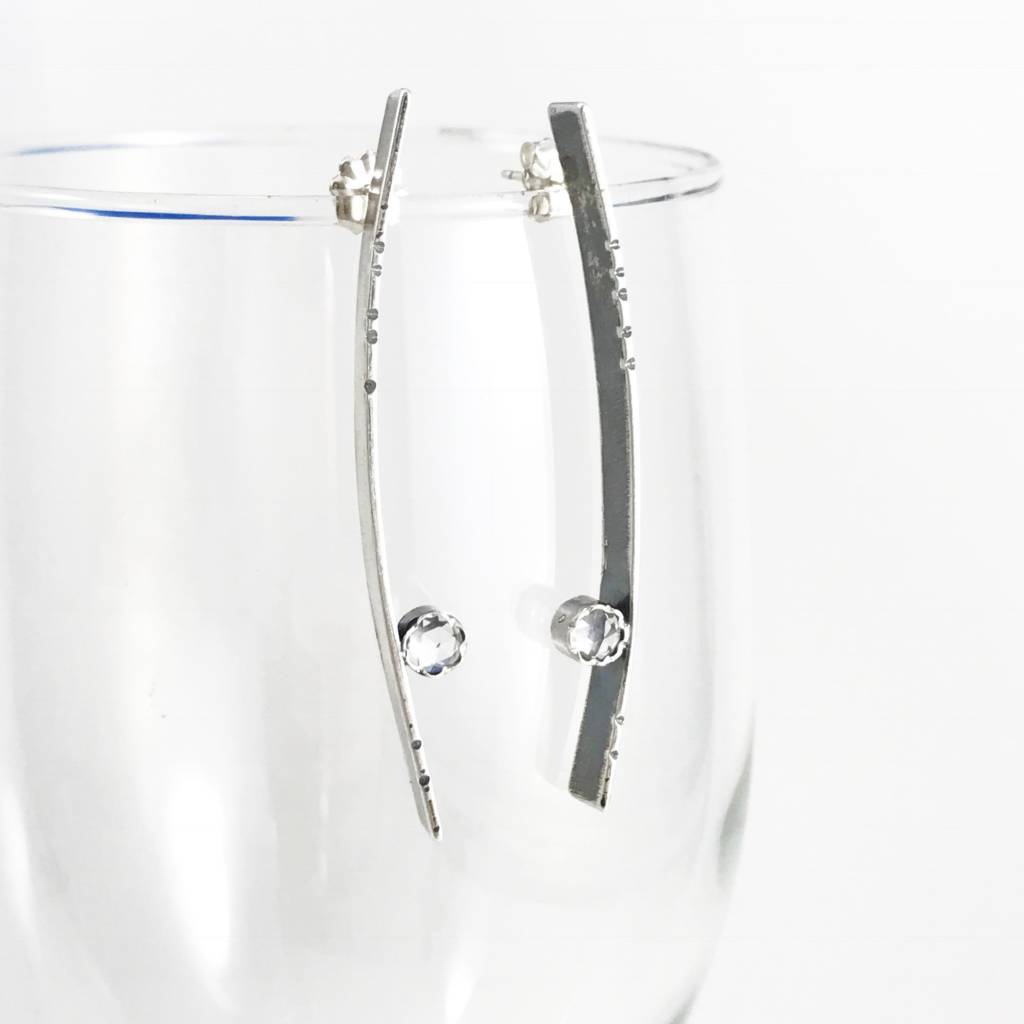 Balance Earrings
$82.00
GMA-ER-BAL-003
She is a modern woman mastering the art of balance in her life. Physical balance. Life balance. Soul Balance. Because she has fallen before, she is ever aware of the finely tuned Harmony she can now sustain.
Collection info:
As an illustration of the authentic balance of a being poised between opposing forces, these earrings feature chased bezel set rose cut natural gemstones.
Product info:
These earrings feature chased bezel 4mm rose cut cabochons available in: Blue chalcedony, Labradorite, Smokey quartz, and White topaz.
Length
Small: ~ .75"
Large: ~ 2"