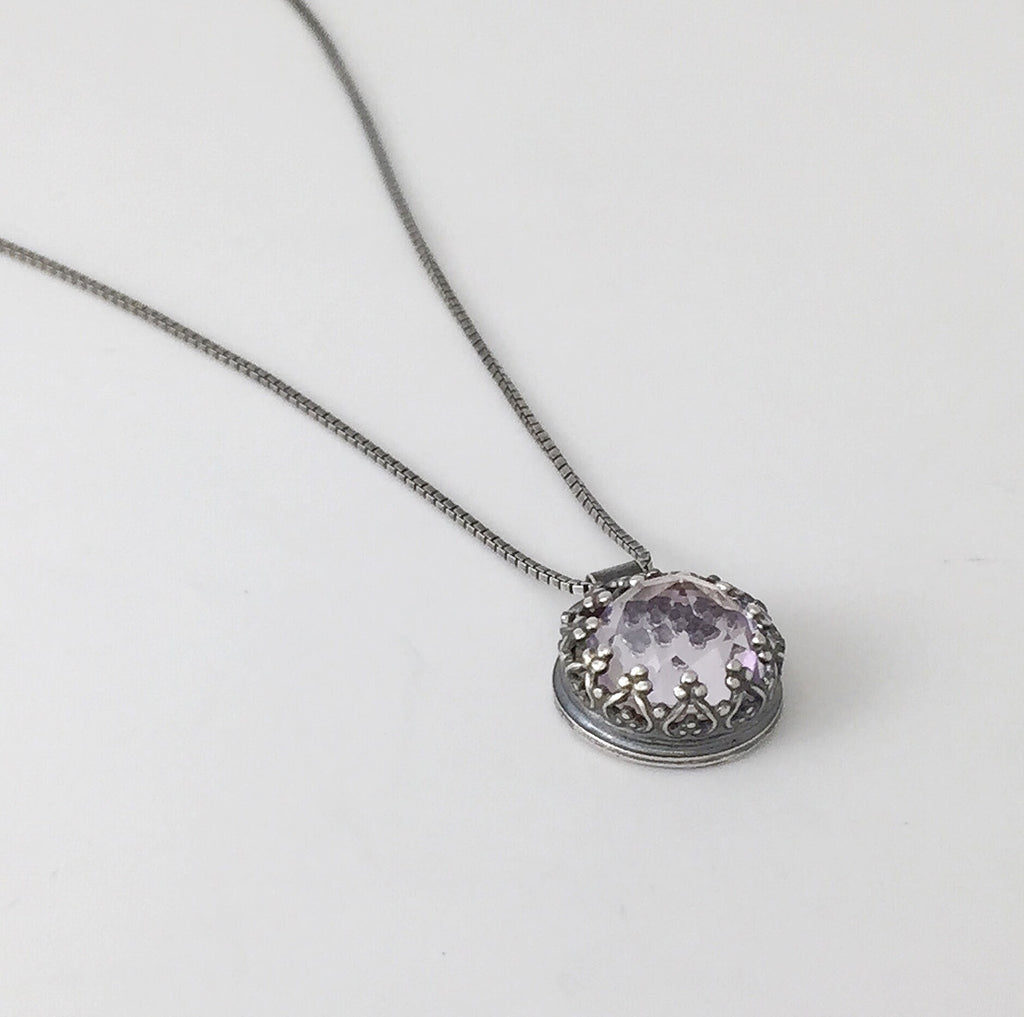 Enlightenment Necklace - Large
$200.00
GMA-P-FNC-ENL-009
And the day came when the risk to remain tight in a bud was more painful than the risk it took to bloom.  ~ Anais Nin
Collection info:
Ginger's Enlightenment pieces in the Fancy Collection present the dichotomy of sultry oxidized sterling silver with the sparkle of natural gemstones. The setting is a delicate gallery bezel with intricate details in a repeating pattern. 
Product info:
The enlightenment necklace provides a subtle statement of substance. This necklace is sterling silver with a sultry matte patina and natural gemstones. A spring mechanism at the clasp allows for unlimited length options, up to 22 inches.
Gemstones are natural faceted 10 mm rose cut stones in top quality.