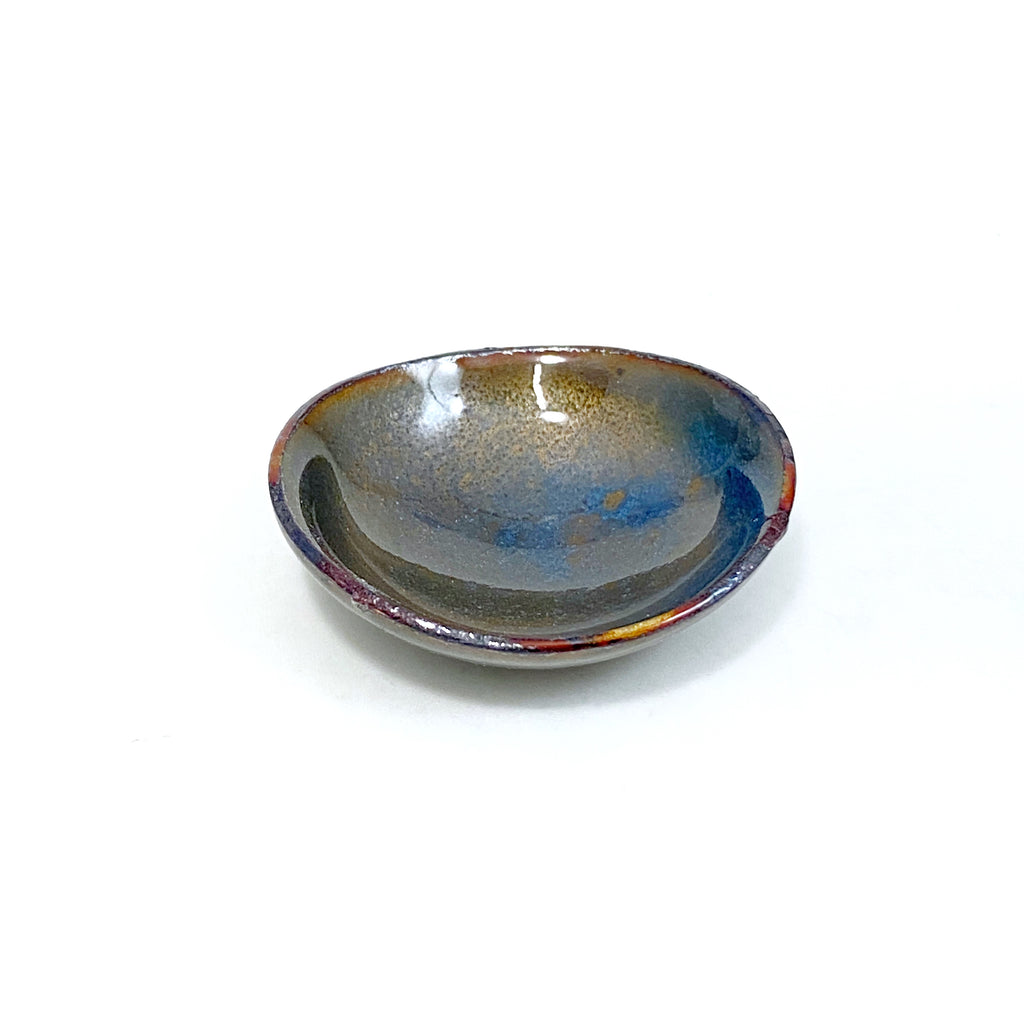 Jewelry Bowl 33
$30.00
These unique small vessels are created using ancient jewelry techniques. It's impossible to repeat each result, and Ginger likes them that way. These are perfect on the windowsill by the kitchen sink to hold rings while washing dishes, on the nightstand when you realize you've forgotten to remove your earrings after you're already tucked in, or anywhere you may need to drop your jewelry. Of course, they are useful not just for jewelry but for anything that will fit inside. 
Copper sheet is first cut and forged, formed and finessed by hand. Second, ground glass enamel is fused onto the metal surface using either kiln or torch firing, or sometimes both. Every bowl is unique. 
Approximately 1.5 inches x 1.4375 inches in diameter.
Handwash only. Not microwave safe.