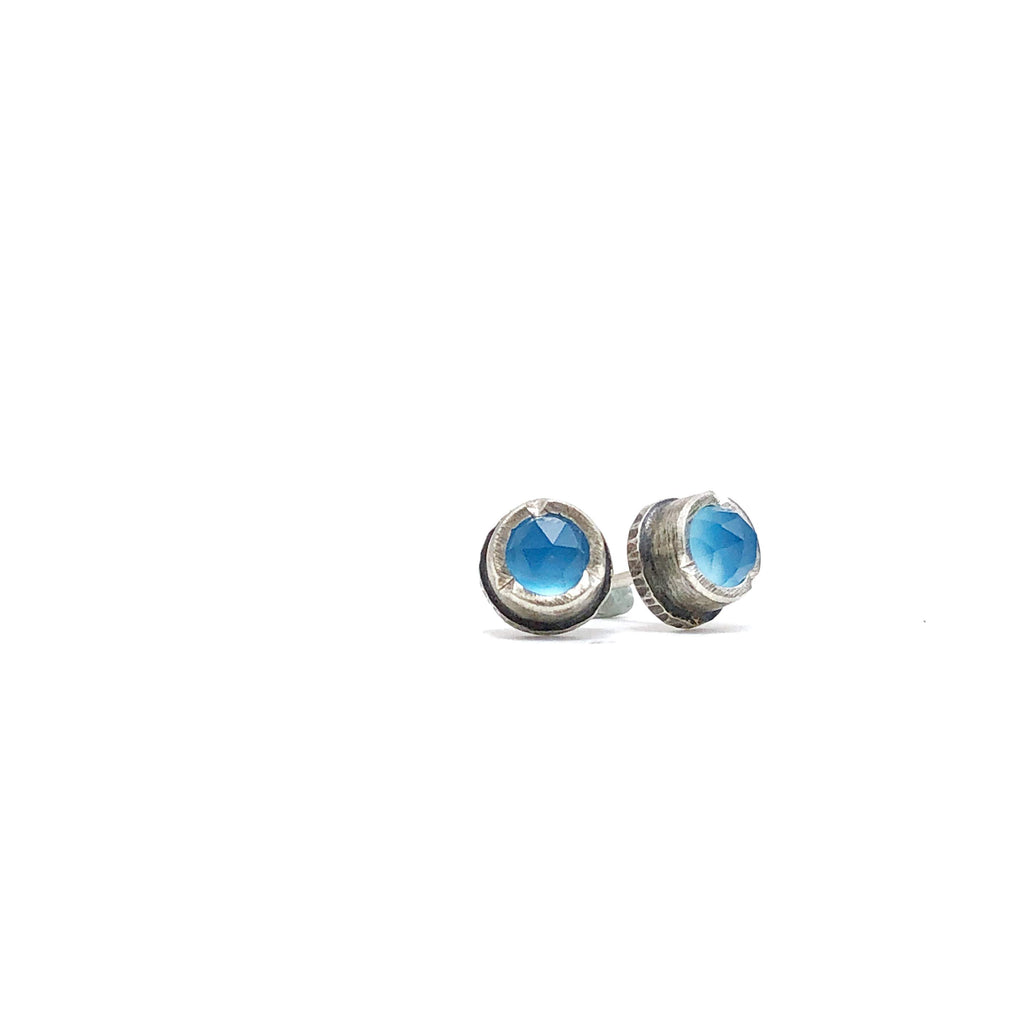 Mini Rosecut Eclectic Ethos Studs
$83.00
GMA-EE-MNS-011
Rich little nuggets of colorful earth in asymmetrical silver settings, ready to be your favorites.
Collection info:
These handmade studs are designed to stand alone and become your favorites, or to accompany the Eclectic Ethos statement neckpieces. The settings are all handmade, and most feature asymmetrical hand stone setting techniques.
Product info:
These studs are made from oxidized and chased sterling silver and natural, ethically sourced gemstones.

Gem size: 4mm


Please expect subtle variances inherent in handmade art jewelry.