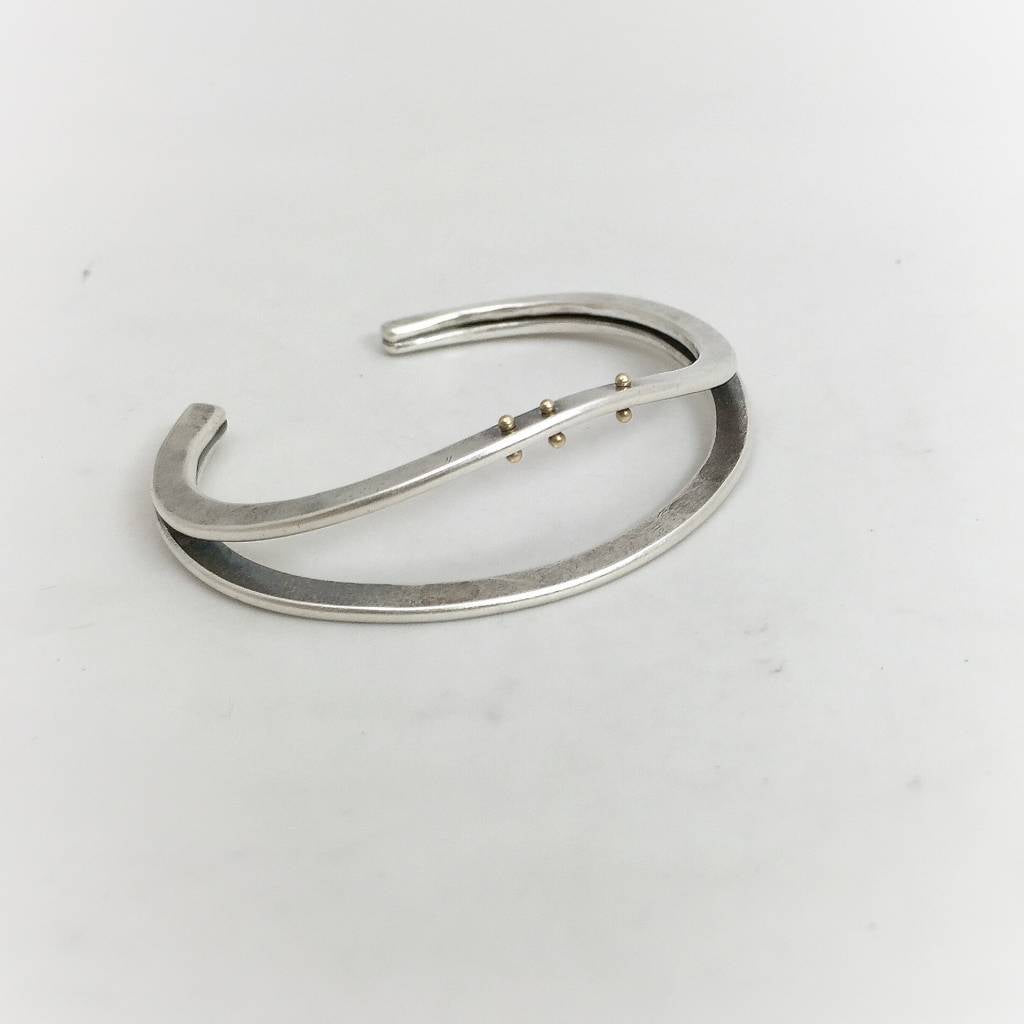 Virtuoso Cuff Bracelet
$195.00
GMA-B-MAG-005-L
Music expresses that which cannot be said and on which it is impossible to be silent.  ~ Victor Hugo
Collection info:
Simple metal form with kinetic elements illustrate musical tenets. 
Product info:
The original Virtuoso Bracelet was made for Ginger's brother, a guitar virtuoso.
It features slim planes of sterling silver, departing and returning as it journeys around the wrist. The kinetic rattles bring to mind the tuning keys on her brother's guitar. These are the impetus of the entire Musical Abstracts series.