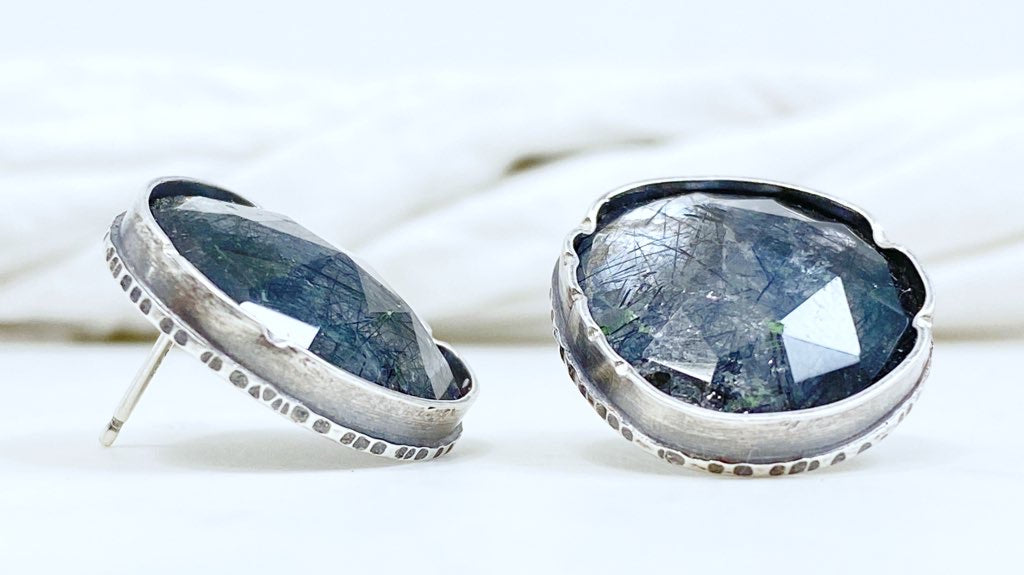 Statement studs in tourmalinated quartz ✨ Eclectic Ethos
Sold Out
These studs draw the viewer in, and enrich the wearer with the mystery of dark tourmaline strands suspended inside Brazilian quartz. 
The shapes are mirrored, and the settings are handmade in oxidizes sterling silver. The light is caught on the facets of the rosecut natural gemstones. 
Neutral, and rich at the same time. Enjoy!