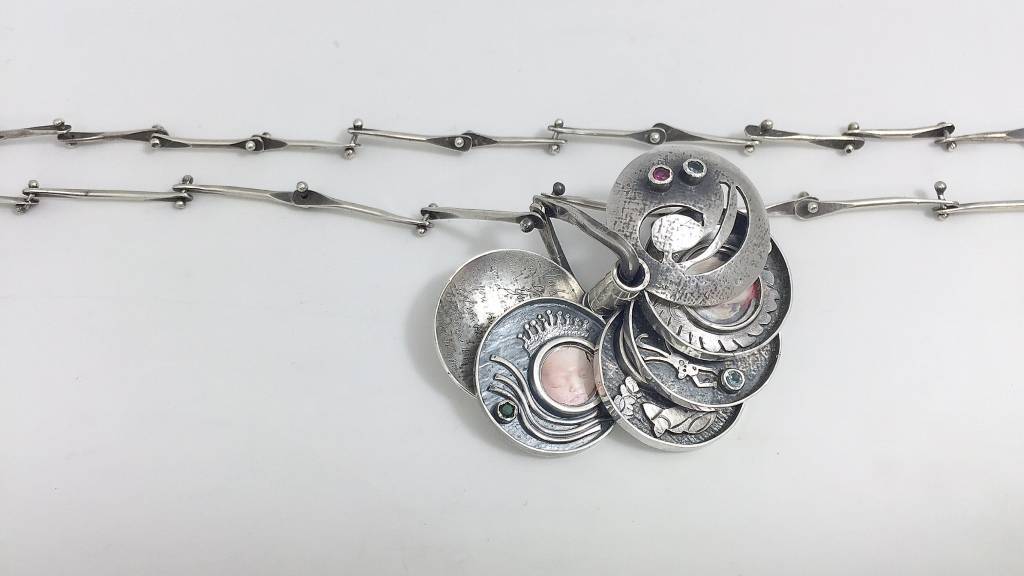 Family Locket (customized)
$850.00
Product info:
This custom family locket is handmade in sterling silver with birthstones and completely bespoke elements unique to the family throughout. The locket centerpiece includes multiple panels connected by a pivot hinge mechanism. The locket is suspended from a 30" handmade kinetic chain.
When you purchase this piece, we will be in touch to discuss the customizations for you.
Select the number of panels, and the motif for each panel. 
Front Panel: stylized family monogram and up to two stones (perhaps parents' birthstones)
Interior Panels: one per person, with the motif unique to each person, and one birthstone
Back Panel: hand-scribed message or quote
This design allows for future expansion, as more babies (children or grandchildren) arrive. 
Please allow 4-5 weeks for your custom locket to be created.