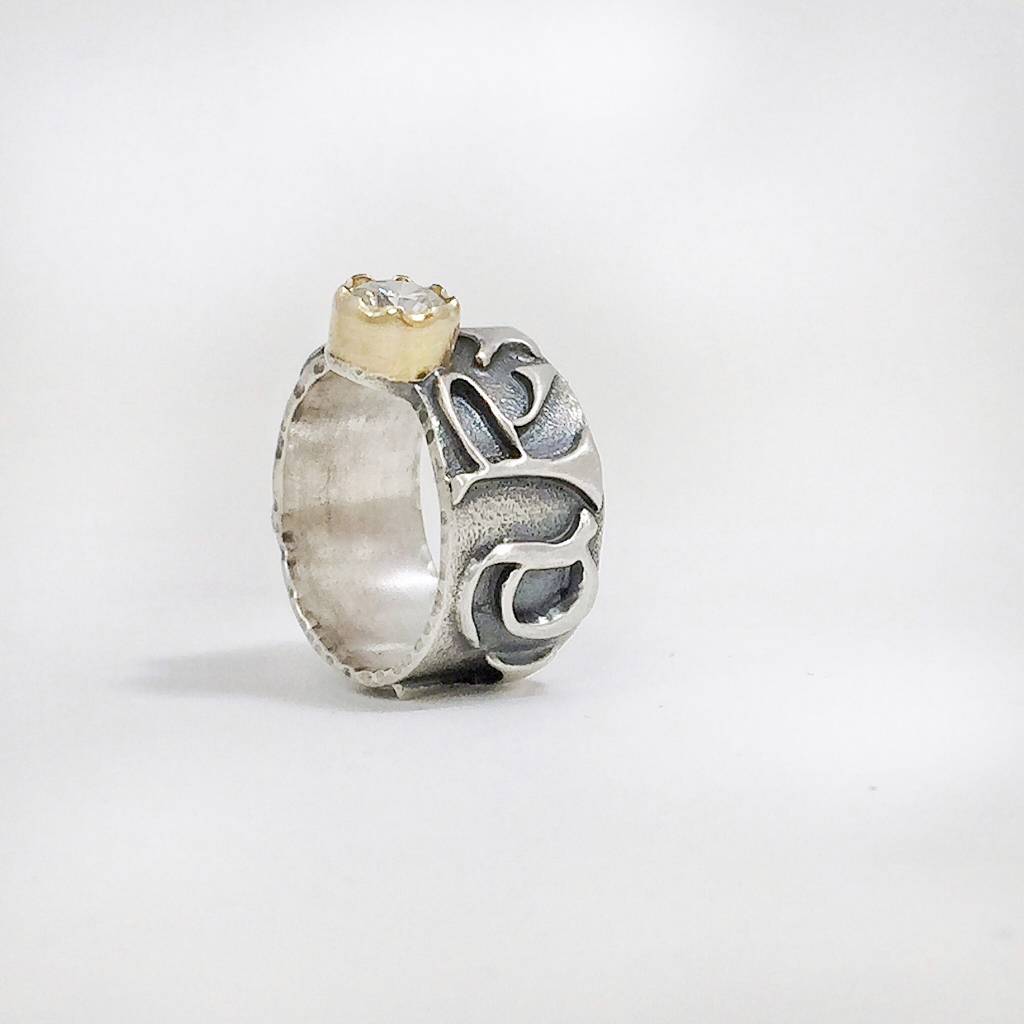 Guiding Principle Ring (Word of the Year)
$450.00
"When you open up to a word that will truly guide you, you're letting your soul show the way to your own wild, open-hearted, custom-made path of happy."  ~ Christine Kane
Rather than making a checklist of "shoulds" when January 1st comes around, consider selecting a word that resonates with who you want to be, what you want to do, and all you'd like to have. 
Identify your word, and I'll design a ring for you with the letters in a format that is as recognizable as a word as you'd like. Some people want the word to be their secret. Other's want everyone else to be able to read it, too.
Indicate whether you'd like mixed metal or not, and whether you'd like a diamond accent.
(Note: some of the diamonds photographed here are larger than what will be provided if you select that option. Of course, you can always upgrade, or provide your own. Also, diamonds are not recommended in sterling silver rings.)
Full credit for the inspiration for this ring goes to the amazing Christine Kane.